End Medical Deportation Campaign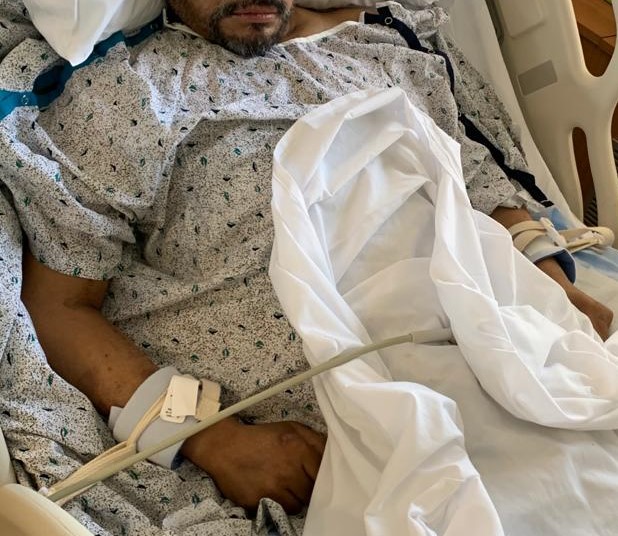 Medical deportation occurs when a hospital pays a private company to physically remove an immigrant patient to another country to avoid having to provide long-term medical care. This shameful practice can lead to the death or serious disability of a patient. Free Migration Project is working with a coalition of advocates, organizations, and community members to end the practice of medical deportation in the U.S.
In June 2021, Free Migration Project and the University of Pennsylvania Law School Legislative Clinic released a report titled "Fatal Flights: Medical Deportation in the U.S."
On Monday, June 28, 2021 we held a panel discussion with members of the #EndMedicalDeportation campaign including Claudia Martínez, a community member whose family experienced an attempted medical deportation; Erica Rodarte, a Penn Law student and one of the authors of the report; and Maripat Pileggi, an attorney at Community Legal Services. You can watch the full event on our YouTube channel.
Please see below for additional information and resources about our effort to end medical deportation:
La deportación médica ocurre cuando un hospital paga a una empresa privada para que traslade físicamente a un paciente inmigrante a otro país para evitar tener que brindar atención médica a largo plazo. Esta terrible práctica puede provocar la muerte o una discapacidad grave al paciente. Free Migration Project está trabajando con una coalición de defensores, organizaciones y miembros de la comunidad para poner fin a la práctica de la deportación médica en los EE. UU.
En junio de 2021, Free Migration Project y la Clínica Legislativa de la Facultad de Derecho de la Universidad de Pensilvania publicaron un informe titulado "Vuelos fatales: deportación médica en los EE. UU.", puede leerlo en inglés aquí: "Fatal Flights: Medical Deportation in the U.S.". La version en español será publicada próximamente.
El lunes 28 de junio de 2021 realizamos un panel de discusión con miembros de la campaña #EndMedicalDeportation (campaña para poner fin a la deportación médica) que incluía a Claudia Martínez, una miembro de la comunidad cuya familia experimentó un intento de deportación médica; Erica Rodarte, estudiante de Derecho de la Universidad de Pensilvania y una de las autoras del informe; y Maripat Pileggi, abogada de Community Legal Services. Puede ver el evento completo en nuestro canal de YouTube.
Consulte a continuación para obtener información y recursos adicionales sobre nuestro esfuerzo para poner fin a la deportación médica: