IMMIGRANT RIGHTS CAMPAIGNS
Free Migration Project supports immigrant communities who are fighting to protect the right to migrate and the right to remain.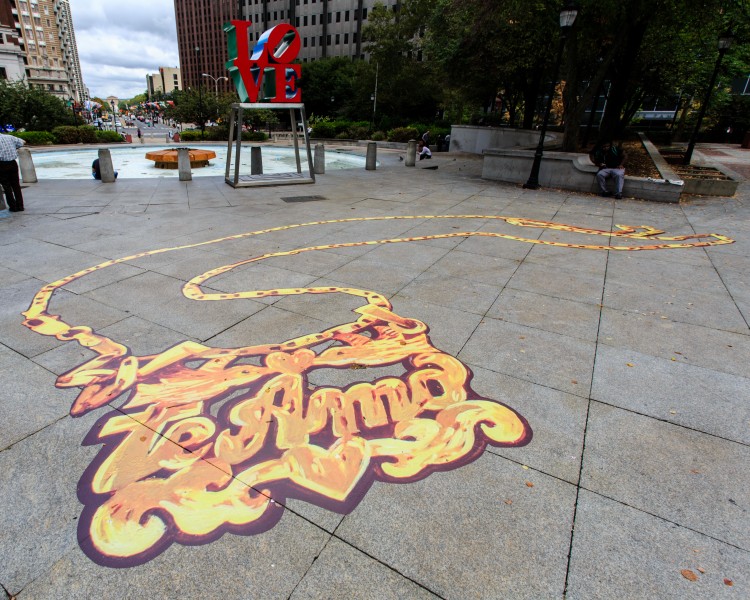 "Te Amo" Familias Separadas by Michelle Angela Ortiz, Photo Credit: Steve Weinik Ortiz
Shut Down Berks Coalition
Free Migration Project is a core organizational member and fiscal sponsor of the Shut Down Berks Coalition, which is campaigning to end incarceration of immigrant families in Pennsylvania by closing the Berks detention center. FMP also coordinates legal advocacy to support that effort. Learn more about the Shut Down Berks Coalition on our Shut Down Berks Campaign page.
Justice for Denis & Julio
Denis Calderon and his cousin Julio Maldonado, both longtime permanent residents in the United States, originally from Peru, were victims of a racist attack in Northeast Philly in 1996. One of them was stabbed, both could have been killed. But instead of the attackers being charged, the victims were charged, convicted, and later deported.
Denis has been in Peru for 10 years now and his daughter, Jesenia Calderon has an approved family petition for him to get his green card back. However, the old criminal conviction is preventing him from being able to use the petition.
Free Migration Project is working with the community membership organization, Make the Road PA in an effort to get the aggravated assault case vacated or pleaded down in Philadelphia criminal court and/or obtain a pardon from the governor.
To learn more about Denis's story visit our #justice4denis page.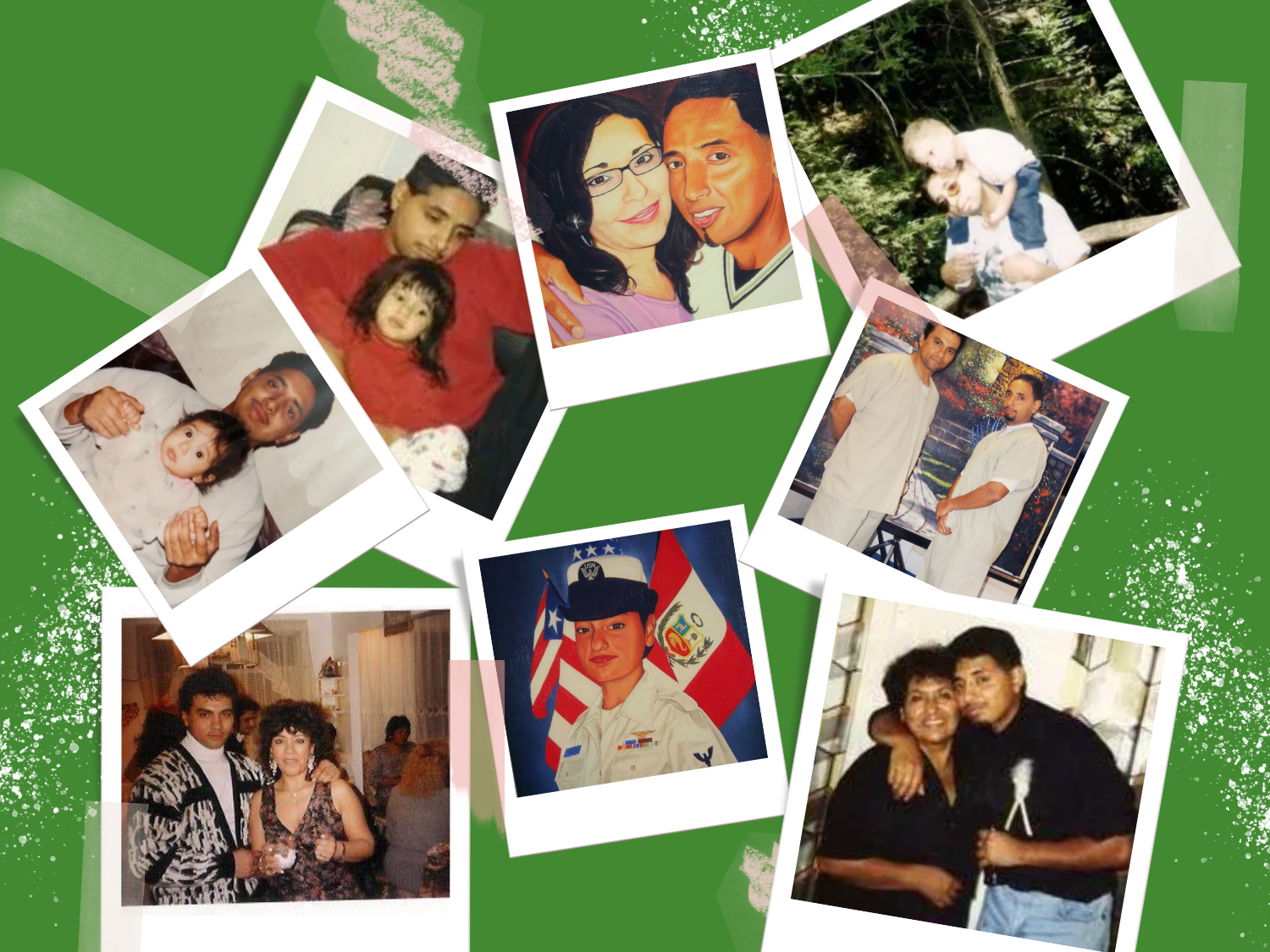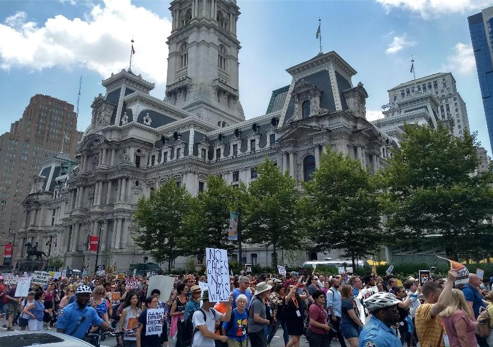 Free Migration Project regularly provides information about immigration law and immigrant rights advocacy to the public through talks, trainings, and workshops at universities and organizations in and around Philadelphia. With its human rights-based mission to promote more open migration, Free Migration Project can also bring its experience and insight to bear in the dialogue around the evolving #AbolishICE movement.
Free Migration Project believes that sanctuary work—highly-visible, community-supported removal defense campaigns centered around undocumented people taking refuge in churches—could play an important role in building public support for policy change, much as the Sanctuary Movement of the 1980s did and as the undocumented youth movement has in recent years.
Under Immigration and Customs Enforcement(ICE)'s "sensitive locations" policy, the agency does not raid churches, providing people in sanctuary protection from immediate deportation. Free Migration Project represents 3 families living in sanctuary in Philadelphia churches in their legal cases. In some cases, including those of our clients in sanctuary, Free Migration Project works with grassroots community groups to elevate a case into a public campaign. These campaigns can create the space needed to win legal protections when a conventional legal strategy alone would not succeed. Free Migration Project empowers our clients to speak publicly about their struggle for justice, which in turn encourages others to speak out.
Learn more about our sanctuary work on our Sanctuary Work page.
Members of the First United Methodist Church of Germantown's congregation gather to support families given sanctuary. Photo Credit: Kimberly Paynter/WHYY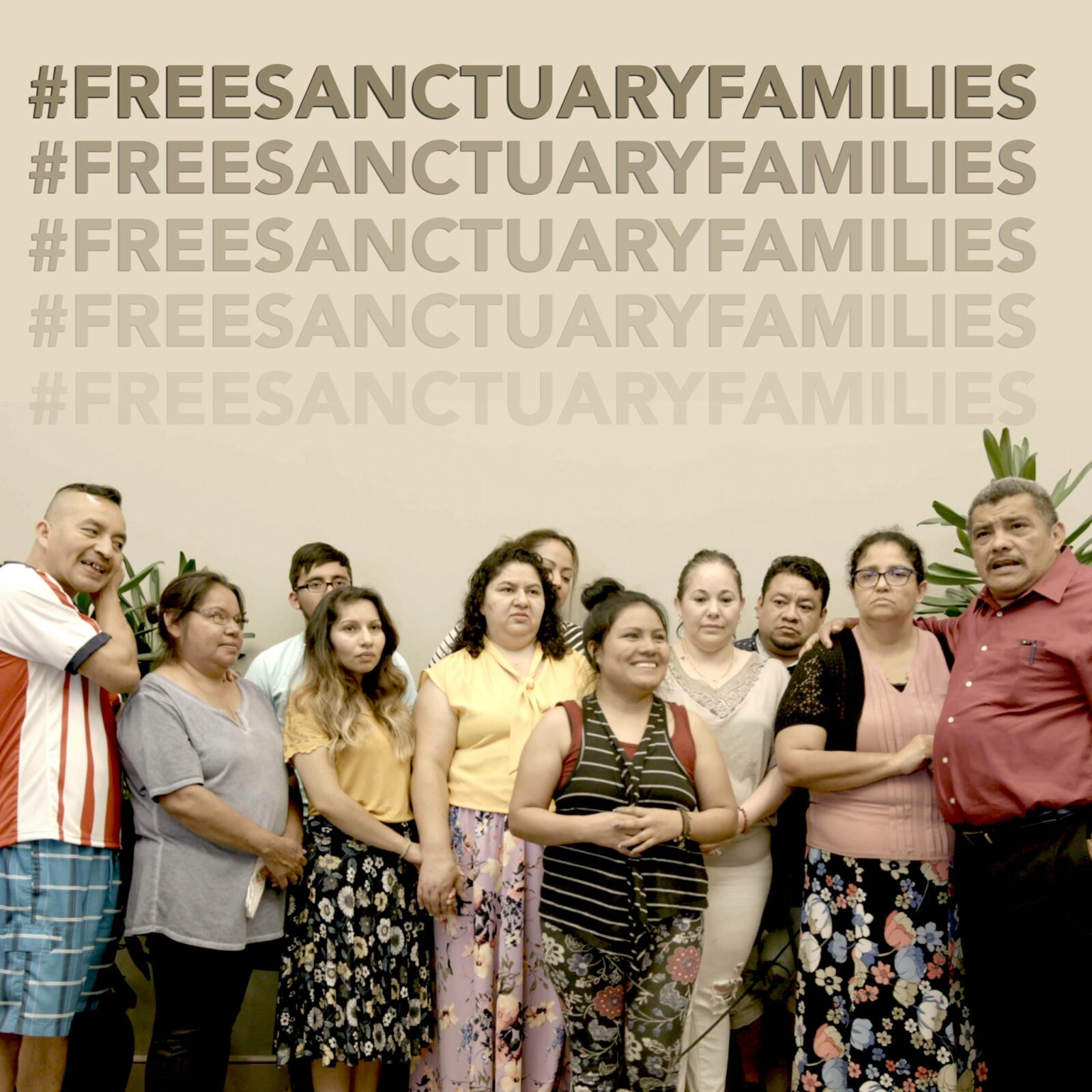 Photo: Facebook; Colectivo Santuario
National Sanctuary Collective - Colectivo Santuario
In addition, FMP is a founding member of the Colectivo Santuario, a national network of sanctuary campaigns fighting for the right of immigrant families to live in freedom and safety from deportation.
Learn more about Colectivo Santuario here.
Since its founding, FMP has provided strategic and technical support to a campaign for restaurant workers' rights in Philadelphia led by the owners/operators of South Philly Barbacoa. This effort resulted in the passage of a City Council resolution in 2017 supporting the right to earn a living for all undocumented workers in Philadelphia.
Learn more about our work with PAUWR on our Work as a Human Right page.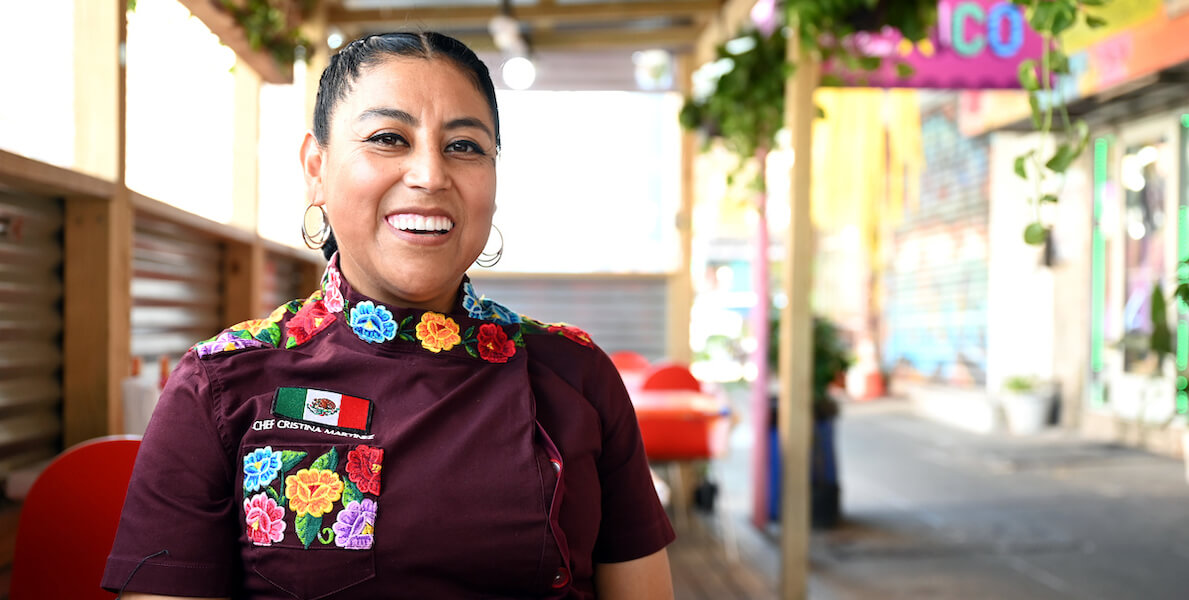 South Philly Barbacoa's Chef Cristina Martínez; Photo Credit: Sabina Louise Pierce (The Philadelphia Citizen)