Rep. Castro, Members of Congress Join Sanctuary Leaders to Call on President Biden to Free Them from Churches Immediately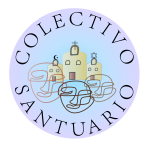 Members of the National Sanctuary Collective Gathered for a Virtual Press Conference Tuesday to Demand Liberation for All People Living in Sanctuary
*Español abajo*
CONTACT:    
Adrianna Torres-García, Free Migration Project, (939) 218-3531, [email protected]
Peggy Morton, Austin Sanctuary Network, (512) 751-6415, [email protected] 
January 26, 2021 – Leaders of the National Sanctuary Collective living in churches all across the U.S. held a virtual press conference today calling on President Biden to free them immediately under the new immigration enforcement priorities that his administration announced last week. Sanctuary Leaders have been trapped inside churches for years under threat of deportation and family separation from the Trump administration. Now they, joined by Representatives Joaquín Castro, Ayanna Pressley, and Cori Bush; Senator Elizabeth Warren; and several other members of the House and Senate, are demanding to be liberated and made a priority for relief under the new administration. 
Since President Biden took office, a number of Leaders in the National Sanctuary Collective have applied for protection from deportation pursuant to the new enforcement guidelines announced on Inauguration Day. Today, Rep. Castro will release a bicameral letter from members of Congress calling for formal protections for Sanctuary Leaders. Families in sanctuary have been targeted and unjustly persecuted by ICE, and now President Biden must take swift action to free them immediately. Sanctuary Leaders worry that the moratorium is only temporary and fear having to return to sanctuary.
"All of us living in sanctuary need to be heard. We cannot live confined in churches the rest of our lives," said Rosa Sabido, who has taken sanctuary in a Colorado Methodist Church for more than three years. "We ask to be included in the immigration policies of the new administration because we're tired of being ignored."
Sanctuary Leaders are looking for bold moral leadership from President Biden after long years of uncertainty and attacks by ICE. The Sanctuary Leaders demand that President Biden:
Exercise favorable prosecutorial discretion to immediately grant a stay of removal to each person living in sanctuary;

Lift the deportation orders against Sanctuary Leaders within the first 100 days in office by using legal tools at the government's disposal; and

Sign into law all private bills on behalf of people living in sanctuary that Congress sends to his desk.
Rev. John Bergen, pastor at Germantown Mennonite Church, where Carmela Apolonio Hernández currently lives in sanctuary with her four children, said "President Biden has a choice: He can choose to be a compassionate, moral leader who believes in justice, or he can continue the racist violence of the Trump regime. Our faith teaches us that when we welcome immigrants we welcome Jesus himself. The President must act to free those in sanctuary immediately." 
Leaders have gathered support from more than 5,600 people in a petition asking President Biden to commit to take these three actions to liberate Sanctuary Leaders. Forty-three (43) elected officials, convention delegates, and candidates for office signed a letter echoing these demands. More than 140 nonprofits, congregations, and other organizations signed another identical letter.
"President Biden, I would like to remind you of everything we have lived through while in sanctuary. Please do not forget us now…" said Lucio Perez Ortiz, who takes sanctuary in a Massachusetes church, leading prayers in English and Spanish. "We want your support and we want you to help us win our freedom. We know that you as president have that power, and that is why we're coming to you, asking for help for those of us in sanctuary. We would appreciate you taking our concerns seriously and not giving us false hope." 
People living in sanctuary struggled for their freedom throughout the Trump administration. Some have even been targeted with egregious and exorbitant fines for speaking out against injustice. All have lived in sanctuary for at least a year and up to five years. It is time they are free.
David Bennion, Executive Director of Free Migration Project said, "Sanctuary Leaders have been at the forefront of the struggle against oppressive and unjust immigration policies under the Trump administration. President Biden should show he is serious about turning the page on this chapter of history by freeing the Sanctuary Leaders, who each qualify for protection under the enforcement priorities guidelines his administration released last week."
Link to Recording of Press Conference: https://youtu.be/o9D2XrEwVcc 
#########
The National Sanctuary Collective – Colectivo Santuario is composed of immigrants in sanctuary, immigrant organizers, attorneys and allies in faith communities in Colorado, Maryland, Massachusetts, Michigan, Missouri, North Carolina, Ohio, Pennsylvania, Texas, Utah and Virginia
********************
El representante Castro y miembros del Congreso se unen a los Líderes de Santuario para pedir al presidente Biden que los libere de las iglesias de inmediato
Miembros del Colectivo Santuario Nacional se reunieron el martes para una conferencia de prensa virtual para exigir la liberación de todas las personas que viven en el santuario
CONTACTO:
Adrianna Torres-García, Free Migration Project, (939) 218-3531, [email protected]
Peggy Morton, Austin Sanctuary Network, (512) 751-6415, [email protected]
26 de enero de 2021 – Los Líderes del Colectivo Santuario, quienes viven en iglesias en todo Estados Unidos, celebraron hoy una conferencia de prensa virtual en la que pidieron al presidente Biden que los liberara inmediatamente bajo las nuevas prioridades de aplicación de la ley de inmigración que su administración anunció la semana pasada. Los Líderes de Santuario han estado atrapados dentro de las iglesias durante años bajo amenazas de deportación y separación familiar de la administración Trump. Ahora ellos, junto con los Congresistas Joaquín Castro, Ayanna Pressley y Cori Bush; la Senadora Elizabeth Warren; y varios otros miembros de la Cámara y el Senado, están exigiendo ser liberados y ser una prioridad para el alivio bajo la nueva administración.
Desde que el presidente Biden asumió el cargo, varios líderes del Colectivo Santuario han solicitado protección contra la deportación, gracias a las nuevas prioridades de aplicación anunciadas el día de la inauguración. Hoy, el representante Castro publicará una carta bicameral de miembros del Congreso pidiendo protecciones formales para los Líderes de Santuario. Las familias en el santuario han sido atacadas y perseguidas injustamente por ICE, y ahora el presidente Biden debe tomar medidas rápidas para liberarlas de inmediato. A los Líderes de Santuario les preocupa que la moratoria sea solo temporal y temen tener que regresar al santuario.
"Todos los que vivimos en santuario necesitamos ser escuchados. No podemos vivir confinados en iglesias el resto de nuestras vidas ", dijo Rosa Sabido, quien se ha refugiado en una Iglesia Metodista de Colorado por más de tres años. "Pedimos ser incluidos en las políticas migratorias de la nueva administración porque estamos cansados ​​de que nos ignoren".
Los Líderes de Santuario buscan un liderazgo moral audaz del presidente Biden después de largos años de incertidumbre y ataques de ICE. Los Líderes de Santuario exigen que el presidente Biden:
Ejercer discreción fiscal favorable para conceder inmediatamente una suspensión de expulsión a cada persona que viva en el santuario;

Levantar las órdenes de deportación contra los líderes del santuario dentro de los primeros 100 días en el cargo mediante el uso de herramientas legales a disposición del gobierno; y

Firmar como ley todos los proyectos de ley privados en nombre de las personas que viven en el santuario que el Congreso envía a su escritorio.
El reverendo John Bergen, pastor de la Iglesia Menonita de Germantown, donde Carmela Apolonio Hernández vive actualmente en un santuario con sus cuatro hijos, dijo: "El presidente Biden tiene una opción: puede elegir ser un líder moral y compasivo que crea en la justicia, o puede Continuar la violencia racista del régimen de Trump. Nuestra fe nos enseña que cuando damos la bienvenida a los inmigrantes, le damos la bienvenida a Jesús. El presidente debe actuar para liberar a los que se encuentran en el santuario de inmediato ".
Los Líderes han reunido el apoyo de más de 5,600 personas en una petición pidiendo al presidente Biden que se comprometa a tomar estas tres acciones para liberar a los líderes del Santuario. Cuarenta y tres (43) funcionarios electos, delegados de convenciones nacionales y candidatos a cargos públicos firmaron una carta haciéndose eco de estas demandas. Más de 140 organizaciones sin fines de lucro, congregaciones y otras organizaciones firmaron otra carta idéntica .
"Presidente Biden, me gustaría recordarle todo lo que hemos vivido mientras estábamos en santuario. Por favor, no nos olviden ahora … ", dijo Lucio Pérez Ortiz, quien se refugia en una iglesia de Massachusetts, dirigiendo oraciones en inglés y español. "Queremos su apoyo y queremos que nos ayude a ganar nuestra libertad. Sabemos que usted, como presidente, tiene ese poder, y es por eso que venimos a usted, pidiendo ayuda para los que estamos en el santuario. Le agradeceríamos que se tomara nuestras preocupaciones en serio y no nos dé falsas esperanzas".
Las personas que viven en un santuario lucharon por su libertad durante toda la administración Trump. Algunos incluso han sido objeto de multas atroces y exorbitantes por hablar en contra de la injusticia. Todos han vivido en el santuario durante al menos un año y hasta cinco años. Es hora de que sean libres.
David Bennion, director ejecutivo de Free Migration Project, dijo: "Los Líderes de Santuario han estado a la vanguardia de la lucha contra las políticas de inmigración opresivas e injustas bajo la administración Trump. El presidente Biden debería demostrar que se toma en serio el hecho de pasar página en este capítulo de la historia liberando a los líderes del santuario, que califican para la protección bajo las pautas de prioridades de cumplimiento que su administración publicó la semana pasada ".
Enlace a la grabación de la conferencia de prensa: https://youtu.be/o9D2XrEwVcc
#########
El Colectivo Santuario Nacional – Colectivo Santuario está compuesto por inmigrantes en santuario, organizadores de inmigrantes, abogados y aliados en comunidades de fe en Colorado, Maryland, Massachusetts, Michigan, Missouri, Carolina del Norte, Ohio, Pensilvania, Texas, Utah y Virginia.