Pennsylvania Court Fails to Protect Berks Kids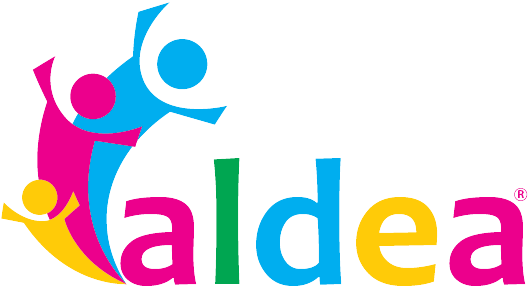 Judge Says Immigrant Families Must Remain Imprisoned as ICE Brings New Families to Berks Family Prison and Governor Wolf Refuses to Act
Wednesday, July 8, 2020       
FOR IMMEDIATE RELEASE
Karen Hoffmann, 412-916-4509, [email protected]
David Bennion, 646-441-0741, [email protected]
HARRISBURG–Yesterday, a Commonwealth Court judge denied a petition filed by immigrant families held in Immigration and Customs Enforcement (ICE) custody against the Pennsylvania Department of Human Services for failing to protect them from infection with COVID-19. Since early March, children as young as one year old have been detained with their parents at the Berks County Residential Center, one of three prisons for immigrant families in the country. Judge Michael H. Wojcik held that the court could not overrule the Department's determination that children detained at the Berks family prison are currently safe from infection by COVID-19. However, Judge Wojcik's order in no way prevents Governor Wolf from instructing the Department to issue an Emergency Removal Order to release the families to sponsors where they can quarantine safely. 
"This decision couldn't come at a worse time, when COVID-19 cases are rising in the U.S., there have been COVID-19 outbreaks at the other two family detention centers, and ICE just started sending new families to the Berks family prison," said Karen Hoffmann, one of the lawyers for the petitioning families. "We believe this case was wrongly decided, and we are reviewing options for appeal to the Pennsylvania Supreme Court."
The Department had argued in court that the Berks family prison was taking adequate measures to protect detained families from COVID-19, a position which was contradicted by extensive evidence submitted in the case. In his order, Judge Wojcik relied on the prison's assertion in court that it had suspended new admissions during the pandemic. However, that assertion was false. Yesterday, ICE brought in new families to join the others already detained at the family prison. A COVID-19 outbreak has hit the two family prisons in Texas, with over 30 children, parents, and staff testing positive. The decision to bring new families to the Berks family prison increases the likelihood that the virus will infect families there as well. 
Detained father P.M., one of the petitioners in the case, wrote in a statement submitted to the court, "No one here speaks my language, and it is very hard to communicate and to express our feelings about being detained when it is so dangerous. I worry for my wife and my daughter, who are not well and are terrified. We are asking for help to stay alive."
In the federal Flores case, Judge Dolly Gee recently ordered that children be released from family detention, including the Berks family prison, by July 17. Judge Gee declared that the family prisons "are 'on fire' and there is no more time for half measures." ICE has indicated that it intends to disobey Judge Gee's order, stating: "We're not going to do a jailbreak." We believe ICE instead plans to force parents to agree to either remain detained with their children during a pandemic or be separated from them, possibly forever.  
In response to Judge Gee's ruling, Governor Wolf stated he hopes the order "marks the beginning of the end of family detention in the United States," failing to acknowledge that it is within his authority to protect the families at the Berks family prison by directing the Department to issue an Emergency Removal Order.
It is the State's duty to protect children within the Commonwealth. Governor Wolf's lack of action to address the grave public health risk of detaining children in a congregate setting during a pandemic will have consequences not just for the families held at the family prison, but for staff, their families and communities, and ultimately the public health of all Commonwealth residents.
Representing the detained families in the case are Aldea – The People's Justice Center, the Free Migration Project, and Syrena Law. More information about COVID-19 litigation at the Berks family prison can be found here and here. 
###
Aldea – The People's Justice Center is a nonprofit organization based in Reading, Pennsylvania. Its attorneys and advocates have represented hundreds of individuals detained at Berks since 2015, as well as currently detained families, in their asylum and immigration proceedings pro bono.
Free Migration Project is a nonprofit organization based in Philadelphia, Pennsylvania, that advocates for migration as a fundamental human right.