2019 Open Borders Conference 10/19/19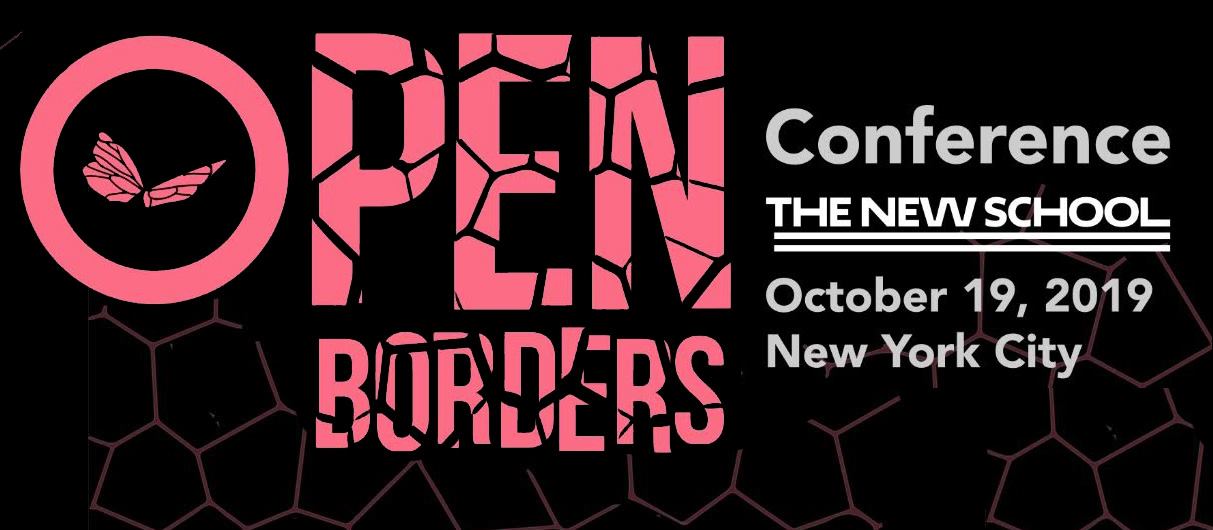 Join Free Migration Project on October 19 in New York City at the second Open Borders Conference. Register today to reserve your spot !
Here is the final Conference Program.

Where: The New School, Arnhold Hall, 55 West 13th Street, New York, NY  10011
When: Saturday, October 19th, 2019, 10:00 a.m. – 5:30 p.m.
What: Keynote speakers Satsuki Ina and Michael Huemer will be joined by activists, scholars, students, and organizers in a day-long dialogue on open borders.
Update – 10/17/2019: Press Release – "2019 Open Borders Conference
Explores a World Without Immigration Restrictions"
Update – 10/8/2019:
The one-day 2019 Open Borders Conference will be a space for activists, scholars, organizers, service providers, students, and members of the community to come together to learn what open borders might look like; why open borders would lead to dramatic increases in public safety, prosperity, and equality; and what it would mean to #AbolishICE.
Thanks to the Steering Committee and NYC Committee for making this conference possible. And thank you to the New School for hosting and supporting this year's conference!
Free Migration Project advocates for recognition of migration as a basic human right, and we support the growing movement to abolish immigration enforcement and open the borders.