Meet FMP's Summer 2023 Interns
FMP's Summer 2023 Interns are Angie Chen, Arianna Monarch and Maxwell Feldman! Since 2016, Free Migration Project has been building what is now a robust internship program. Legal Interns and Communications & Social Media Interns are integral to our work, they bring new ideas and curiosity that push our mission forward. Interns expand our capacity as an organization by doing research, creating content and even strategizing on complex issues. FMP interns have the opportunity to join us in rallies, protests and campaign work, giving them a unique hands-on experience. We host interns for every term, but during the summer we offer an abolitionist curriculum where as a team we grapple with and learn about abolitionist ideas during a weekly session. This summer we are fortunate to be hosting two legal interns and a communications and social media intern!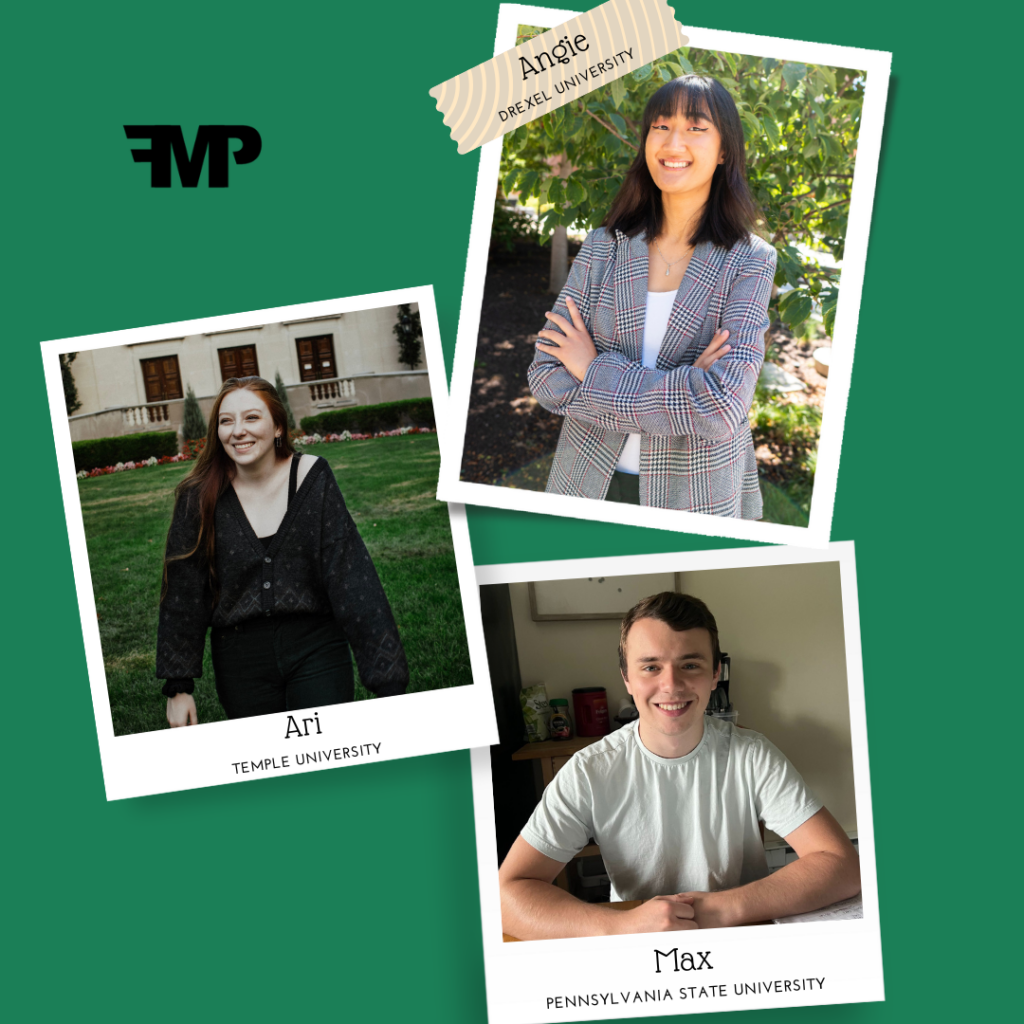 Angie Chen, Legal Intern - Born and raised in Albany, New York, Angie is currently a student at Drexel University Thomas R. Kline School of Law. Angie's interests include traveling, horror movies, plants, and thrifting.
"I am excited to work at FMP this summer to gain more knowledge into the field of immigration law particularly in asylum law and to gain further insight on the immigration system through an abolitionist lens."
Ari Monarch, Communications & Social Media Intern - Ari is originally from Pittsburgh and currently an undergraduate at Temple University majoring in political science.
"What really interested me about FMP as an organization is their dedication to open borders and abolition within every project."
Maxwell Feldman, Legal Intern - Max is a law student at Pennsylvania State University whose interests include reading, "watching television of questionable quality", and raising cat children.
"I love immigration law because I get to serve as an advocate and do what I can to improve the world."